Rowing is a truly inclusive sport. It's fun, friendly, addictive and it's never been easier to have a go! We offer two types of Learn to Row courses: Junior and Adult.
Adult Learn To Row
We teach the basic technique and rowing knowledge needed to start in the sport, completion of this will enable you to join one of our squads so you can continue to improve and grow in confidence. This course runs over 2 weekends.
Email membership@exeterrowingclub.com to register your interest.
Junior Learn To Row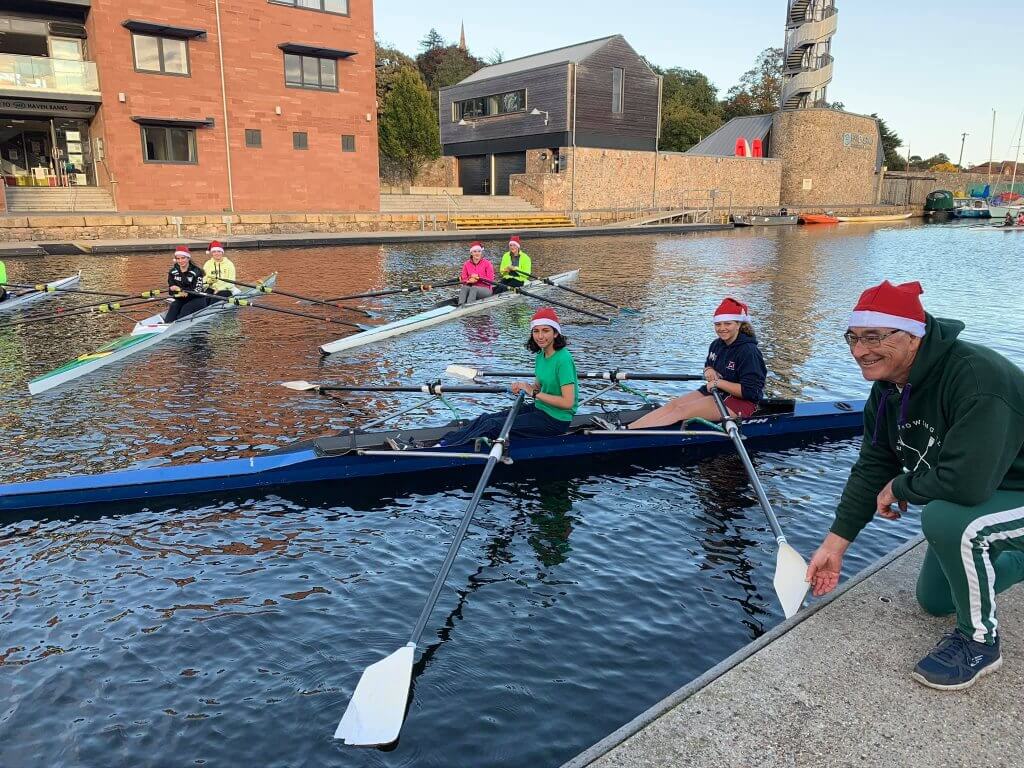 The Junior Learn to Row is aimed at 12 to 16 year olds and is run by one of our experienced Junior coaches, Tim Spencer
Learn to Row training sessions take place on Tuesdays after school and Sunday mornings. Beginners are offered 3 free trial sessions before being asked to pay the annual membership subscription.
The aim is for new rowers to complete their British Rowing level 1 within 6 months and move to rowing on the river/canal.
For more information please complete this application form or contact our Junior Coordinator.
Learn To Cox
Cox's are an integral part of the success of many of the clubs larger boats. A good cox can make the difference between having an enjoyable outing or not getting out at all. We welcome coxes throughout the year but run specific courses for those new to the sport, or wanting to develop their knowledge of the skills required, or the water the club regularly rows on.
Email membership@exeterrowingclub.com to register your interest.